What I've been up to lately
I know it's been a long time since I blogged anything of consequence. I've been busy with lots of things, and I have also had computer troubles. Well, I am still busy, but the computer troubles have subsided. I was thinking earlier that it might be fun to just have a photo montage that shows what I've been up to lately. And by lately, I mean in 2006, really, since I haven't blogged much of anything in my life since February. So, here's half of the year in photo review. Don't hate me because it's a lot of images. Hopefully you have cable internet, or can go get a cup of coffee while these upload or something. Otherwise, I guess you could always force your browser to shut down while cursing me. But if you're interested and not mad about me bogging down your computer, there's even some knitting buried in here somewhere.
Co-hosting a big bridal shower for Erika in March: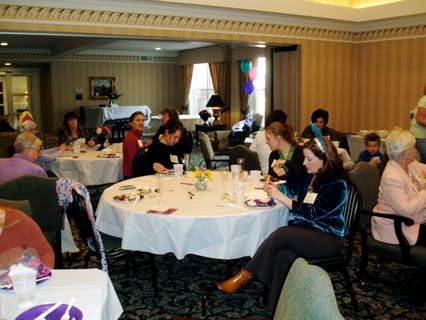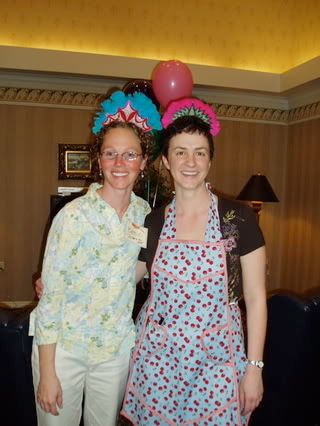 Attending Erika's bachelorette party in Las Vegas in March: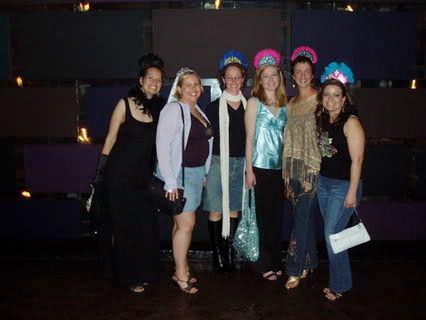 True, this picture is not all that flattering, but I had to show you my gorgeous jeans...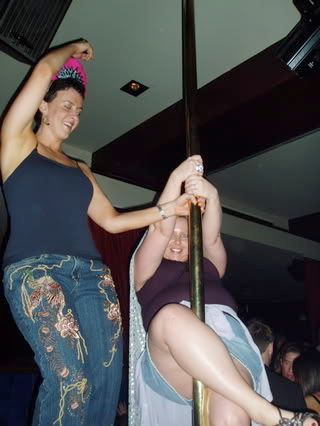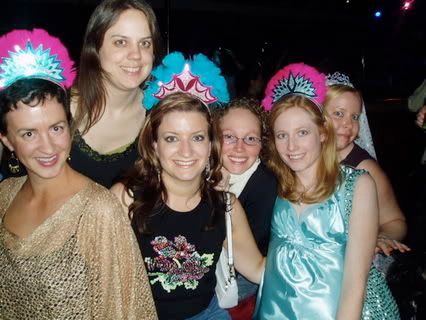 Attending Erika and Jack's Elvis wedding in Las Vegas in March: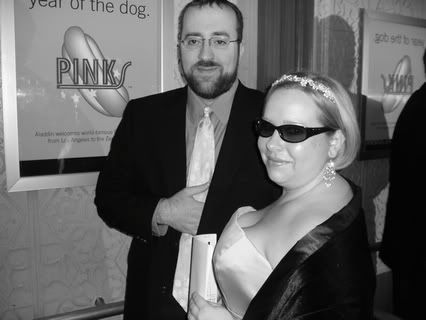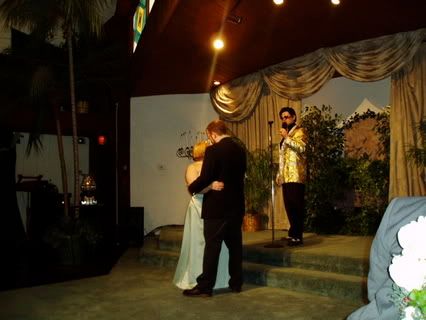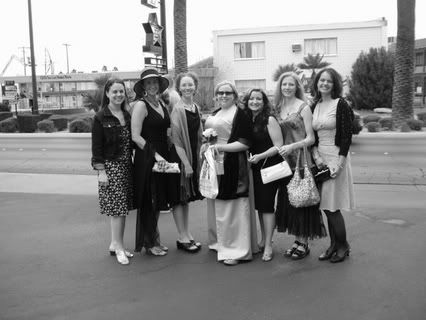 Engaging in various fun with friends in March: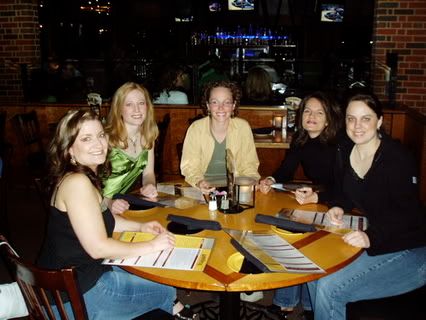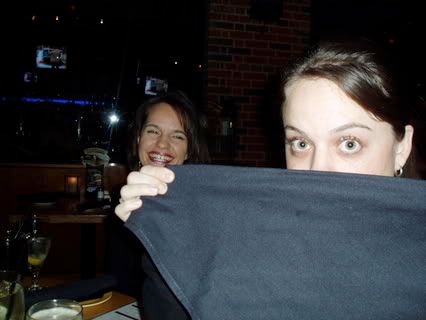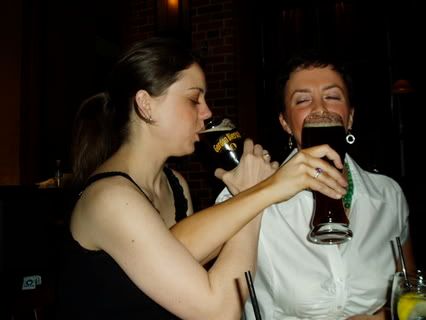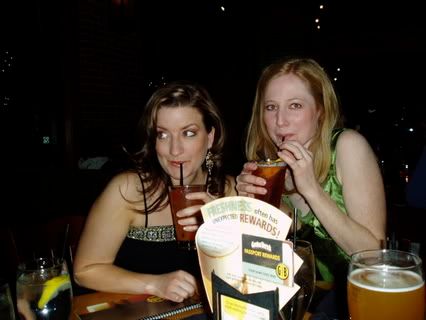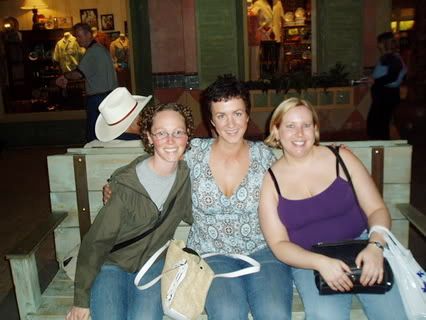 Going on a Catalina/Ensenada cruise with Kristi and Erika in March: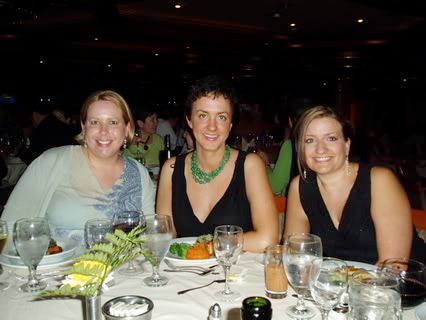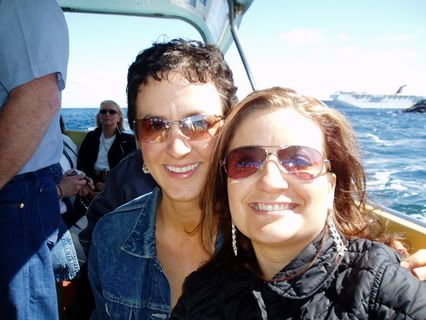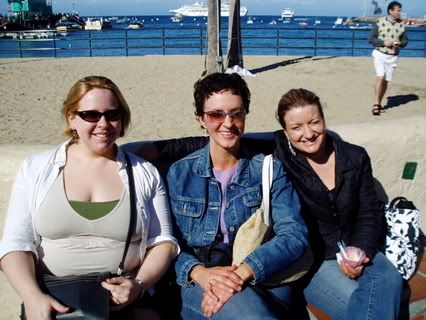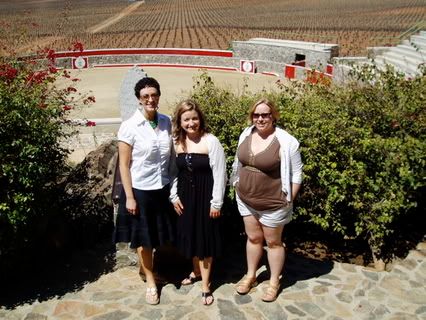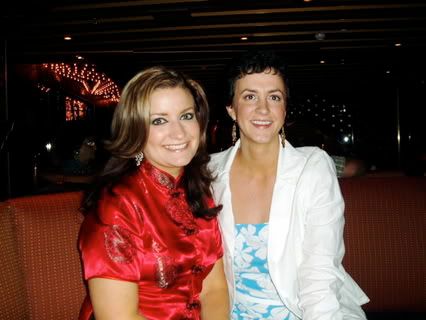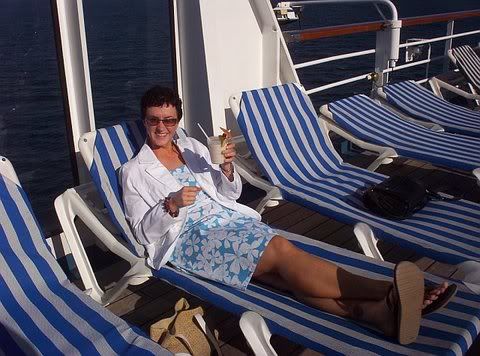 Attending fellow knitter Amber's bridal shower (tea at the Grand America Hotel in SLC) in April:
Where I was mysteriously inspired to photograph the feet of all the knitters present: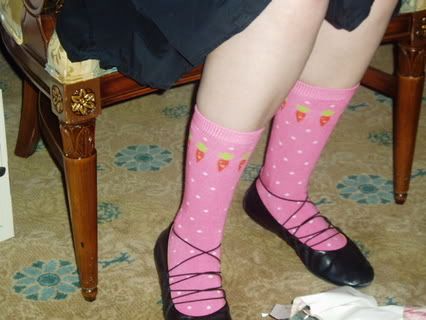 Amber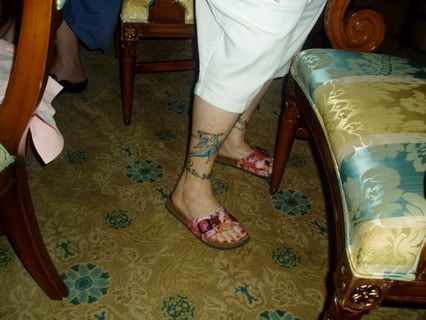 Laurie
Krista
Brooke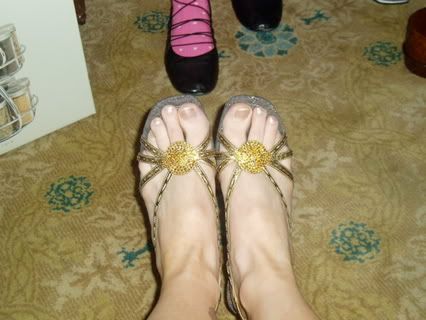 me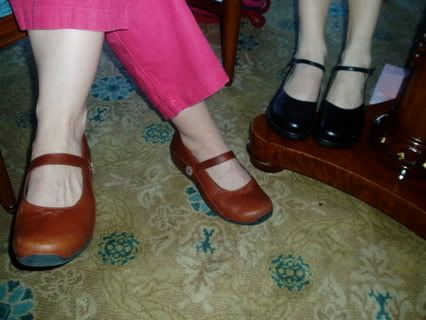 Angela and Karyn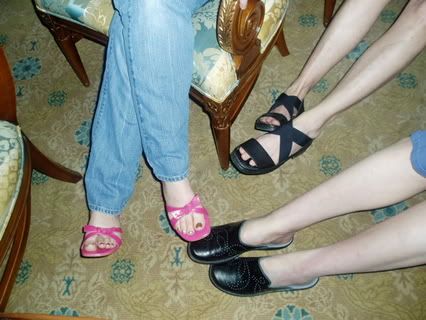 Kristi, Amy, and Sally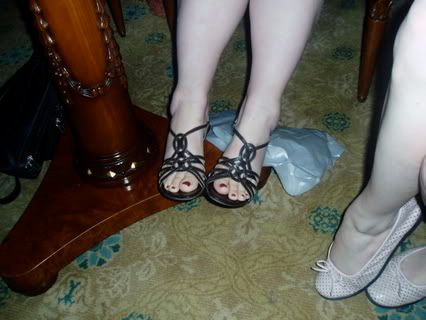 Erika and Amber's friend, Jamila
I went on a wonderful first date with a very nice man named Charlie in April and received these beautiful flowers: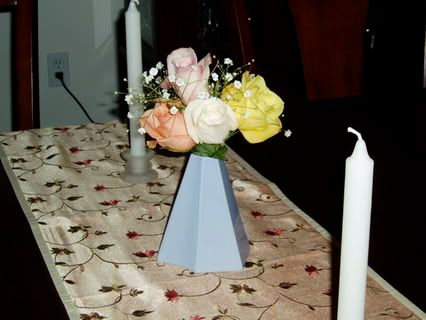 I went on a trip to California with my parents for a surprise birthday party in May, and there was ACTUAL KNITTING: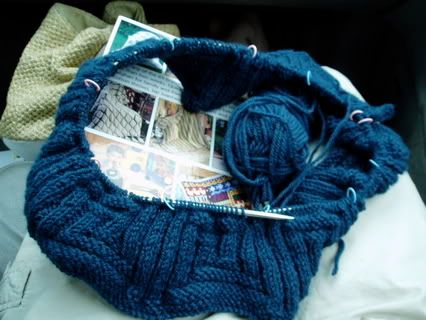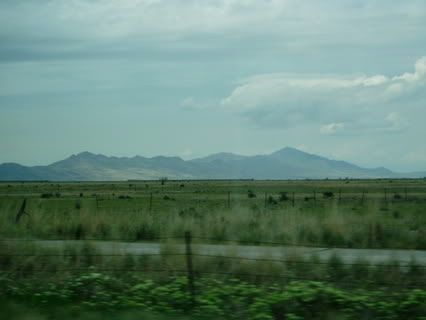 The Tree of Utah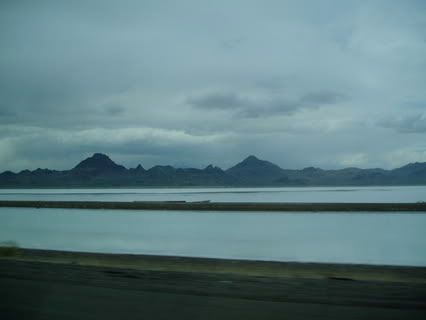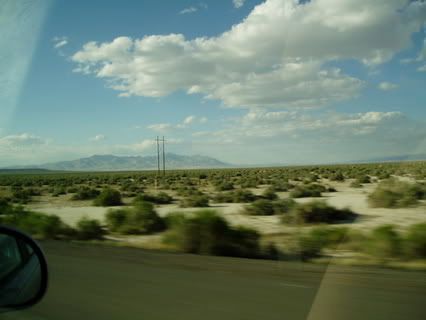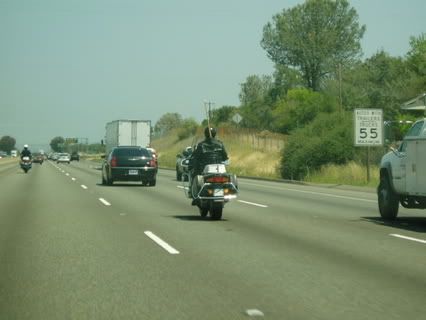 Is that a pool cue in your jacket, or are you just happy to see me?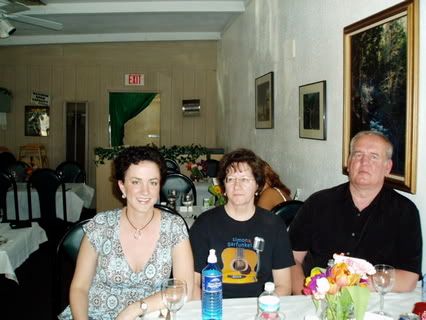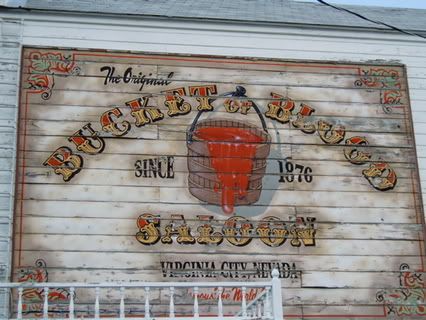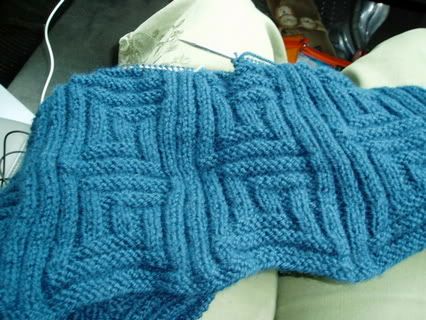 Attending knitter Nicole's bridal shower at the Needlepoint Joint in May: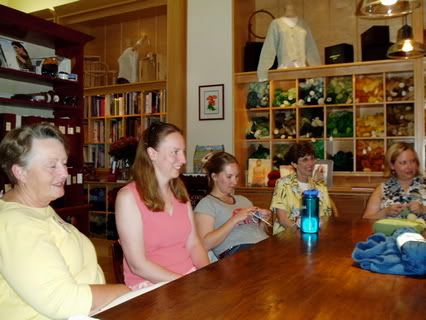 Partying it up with knitter Kristi for her 30th birthday in Park City in June (her sister's birthday is the day before hers):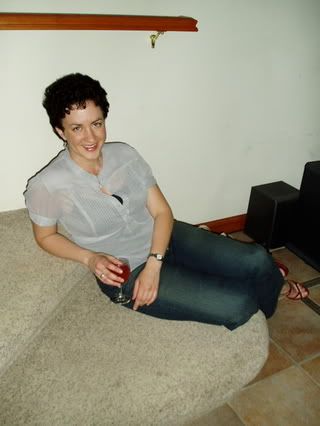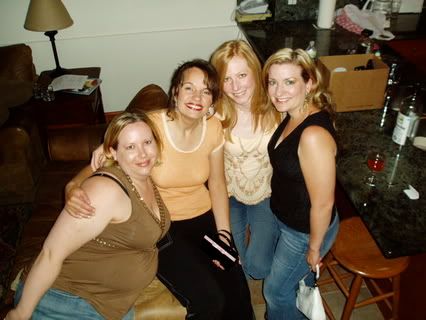 That sweet, flower-bearing Charlie is still around, and we went on a weekend trip to Torrey, Utah to check out Capitol Reef National Park a couple weeks ago: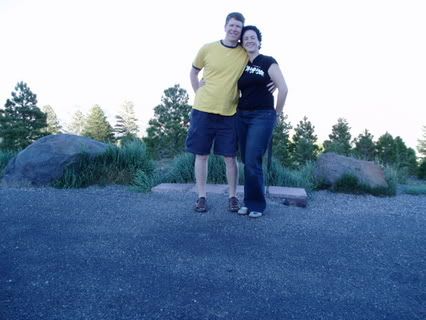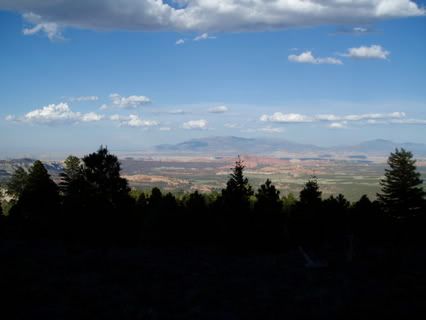 And, Hooray!
Kim
came for a visit last week, and we enjoyed Thursday knitting at the NPJ just like old times: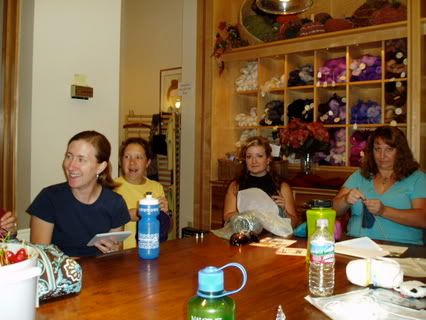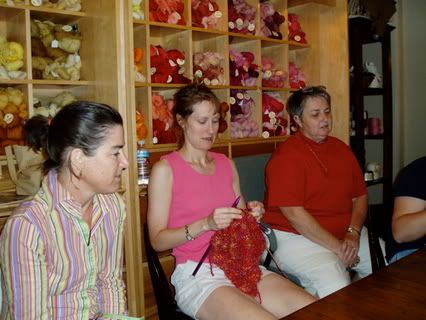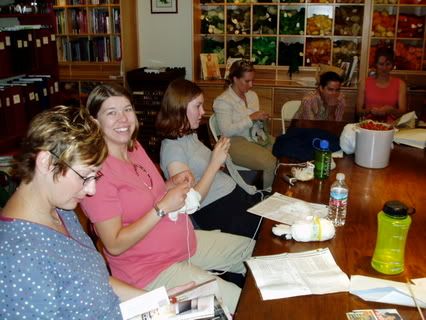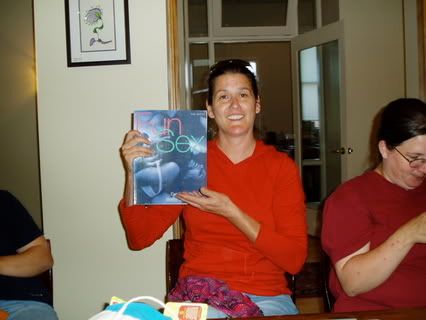 Sally shows us "her book" -- penned by someone who shares her maiden name, several of her more internet-savvy students keep asking her if she wrote it. So we went ahead and bought her a copy.
So. If I had blogged much in the past four months, that is the sort of stuff I might have showed you. Actual knitting has been occuring this month, as well as yarn and book buying. As I recently said, I feel a wave of domesticity coming over me. Yippee!